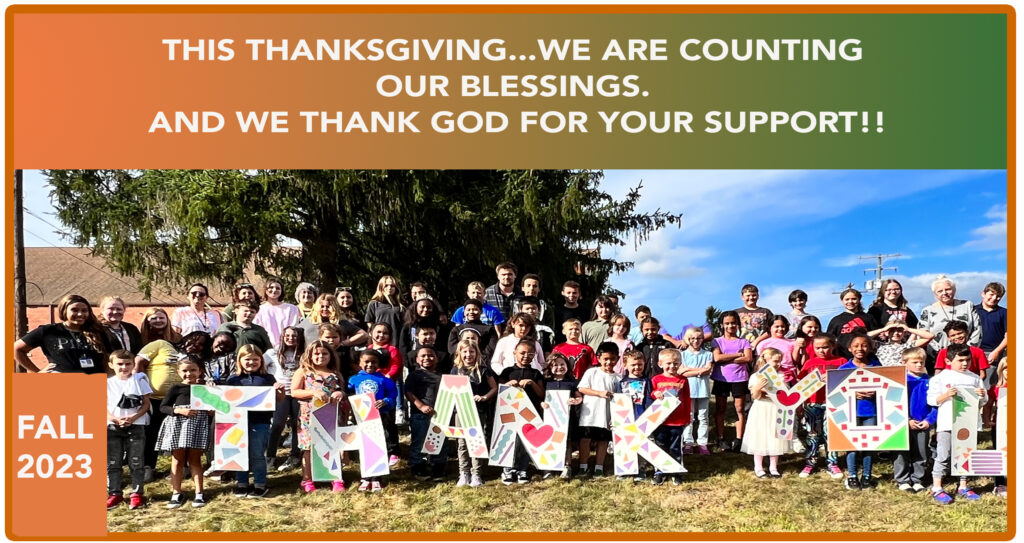 Help us make a difference in the lives of children.
There are many ways you can help support the Weirton Christian Center, and all are equally important.  Whether you donate supplies, volunteer your time, or give monetarily, we absolutely appreciate everything you do.  Donors and volunteers keep our doors open and allow us to continue serving our community. Please offer your support today and help us make a difference in the lives of our children and their families.
What programs will my donation support?
General Fund Funds will be used for payroll and general expenses.  This is an often overlooked part of our organization and is currently one of our chief needs.  Our average cost per child to receive all that offer in our programs, including meals and transportation is $170 per month.  You can also choose to support one child monthly. 
Quarters For Grades Children earn quarters for attendance, doing homework and for each report card they bring in to the Center.  We truly appreciate all who save their quarters for us – and donate to this program! 
Transportation Fund    We are able to transport 70 children at one time with our 6 donated vans, if we need to.  However, we have experienced a tremendous increase in the cost of gasoline, insurance and maintenance. We could use support in this area.
Feeding Program We are blessed to be able to be a part of the WV Child Nutrition Program and we are reimbursed for the cost of our dinners in the school year, and lunch during the summer. 
Support the Weirton Christian Center today through QGiv with a one-time donation, on a monthly basis automatically!
Or Mail donation to:
Weirton Christian Center
P.O. Box 2045
Weirton, WV 26062
You can also help us BY JUST DESIGNATING US AS YOUR NON-PROFIT CHOICE FOR KROGER COMMUNITY REWARDS AND AMAZON SMILE! It doesn't cost you anything. And it really helps us out.
Interested in becoming a volunteer?
Please call us at 304-748-2353 or contact us here.