Free After-School Care
After-school programs from 2:00pm – 6:00pm, Monday – Thursday.
Homework help – Tutoring, Quarters for Grades to inspire better grade
Computer Access – Offering Lexia Core 5, Microsoft Word, Excel, Powerpoint, and Homework help with iXL for Math, Science and Social Studies
Feeding Program – Healthy Snacks, Dinner every day, Blessing Bags for long weekends and holidays
FREE Transportation – to and from Preschool, home from Center and to and from Tri-State Christian School in Burgettstown PA  (8-Passenger and four 15-passenger vans)
Summer Program 
Monday through Thursday 11-4 –  free lunch, snacks and "themed" weeks of activities…Kindergarten Readiness program.
Literacy
Activities both on site and at the Mary H. Weir Library (partner) – Summer reading program and Lexia Core 5 Reading Program year round to improve reading skills in children from      Pre-school through 8th Grade.
Fitness /Nutrition
We serve Free Lunch to our Preschool Students and Dinner to our Afterschool Students, as well as providing healthy snacks!  During the summer, we provide free lunch to all students.  We also provide Nutrition Education to help our children learn to eat healthy.  We also provide Blessing Bags for long holiday weekends.
Transportation
We transport our children to and from the Preschool and home from the Center's afterschool program each evening if they need transporation.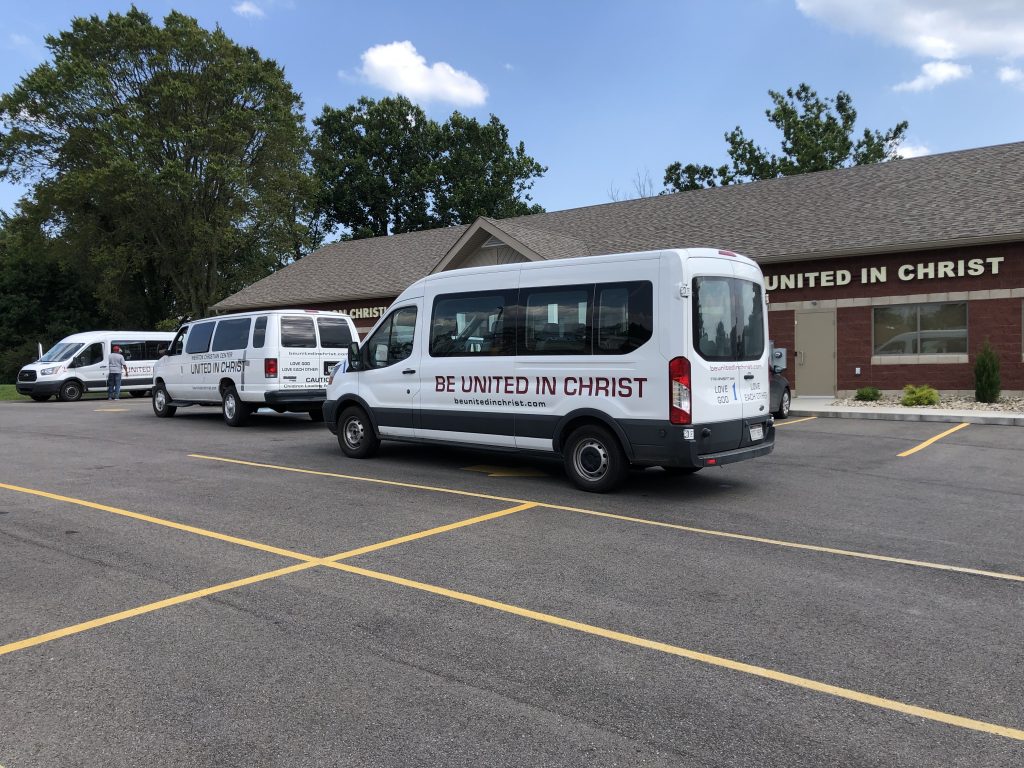 God Time
Our four Age Groups spend time each day to learn biblical truths and build character. Guest speakers share their testimonies and experiences and each week we focus on a different scripture.
Donation Room 
Provides school supplies year round and clothing for kids, as well as bedding, Hygiene kits, even household supplies
Signs of Hope / WCC Spirit Squad 
Sign language and Singing/Dance Group where are youth can showcase their talents and share the message of their faith.
=                  
Music Lessons 
We are blessed to have a wonderful partnership with Drama Direct volunteer instructors in Guitar, Piano and Voice for our children.
Christian Fellowship Park 
Over $40,000 investment with  fenced-in Basketball Court, New Shelter, and Playground equipment to serve the neighborhood and our programs
Evyenia's House of  Hope – for Supervised Visitation 
In partnership with Home Base, Inc., and Youth Service Systems, we provide a place for Parents to visit with their children in Foster Care. We also share the space with Catholic Charities and the Sexual Assault Help Center.
Dream Dress Place
Located the House of Hope, we can provide formal dresses for those who are not able to afford them, for the cost of cleaning.  Thanks go out to Savvy Divas for their generous donation.
God's Helping Hand Fund 
Helps our families in emergency situations, with utility help, groceries, clothing, sports fees and other needs.
Jesus Loves You Scholarships 
We have sent over 300 children Summer camp in recent years. Each year the children have an opportunity to apply for scholarships and experience a week with the Lord at Elkhorn Valley Christian Camp.  We are also able to offer Scholarships to Tri-State Christian Academy do to this tremendous funding.