At the Weirton Christian Center, we are committed to serving God and Community with a focus on providing a strong foundation for children by meeting their spiritual, physical and emotional needs.
Welcome!
DURING THIS TIME OF COVID-19 CRISIS, OUR CENTER HAS HAD TO READJUST AND RE-EVALUATE OUR PROGRAMS. After closing in March, we continued to feed our children, with Grab and Go Meals, at our pick up window and also at First Baptist Church at 307 Homewood Avenue. We are currently serving lunch at both locations, and we are open for a Summer Program!
Our goal is to help prevent any learning loss, after children have not been in school for so long. Thanks to the Dollar General Literacy Grant, we were able to renew our Lexia license for the online reading program and with the help of a grant provided by Save Our Children, our Summer Reading Challenge is encouraging our K-4th grade children to read as many books as possible!! And after just one week, one third grader had read 10 books!
In our 102nd year of service to the community, our mission continues. With the dedicated work of staff and volunteers, the Center will continue to touch lives.
The work of the Center is funded through the Weirton United Way, the American Baptist Home Mission Society and the West Virginia Baptist Convention, as well as through contributions from many churches, business, individuals and ABW groups throughout the United States. We are also part of the Be United In Christ Outreach Ministry.
---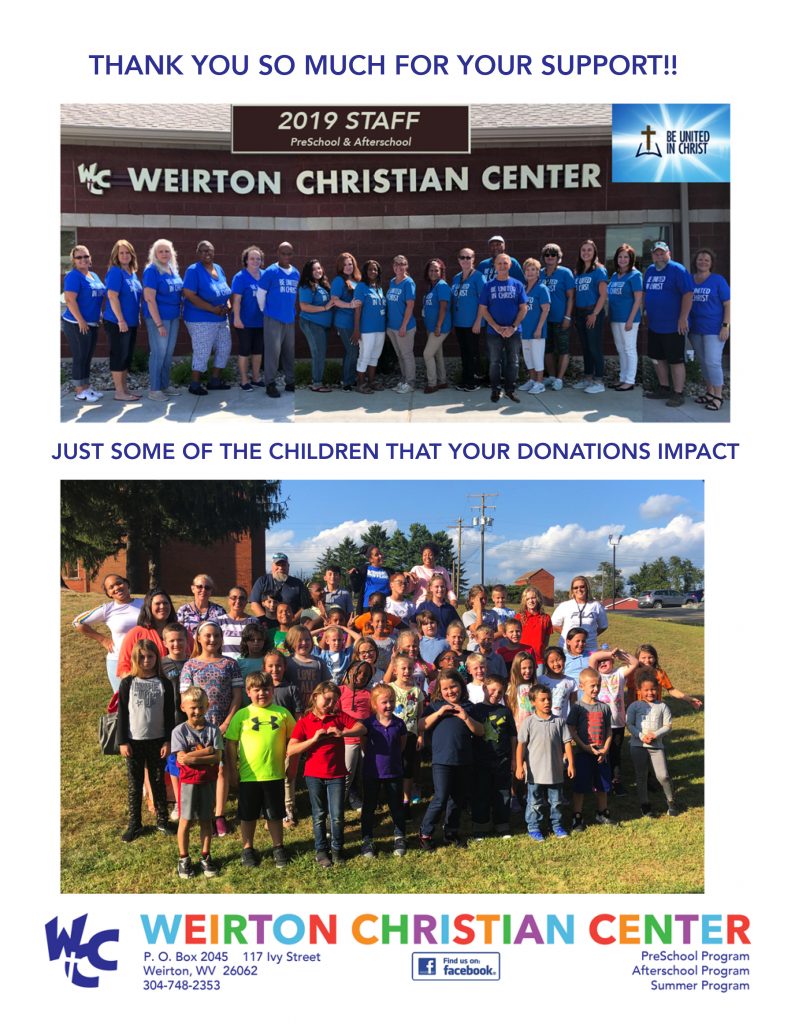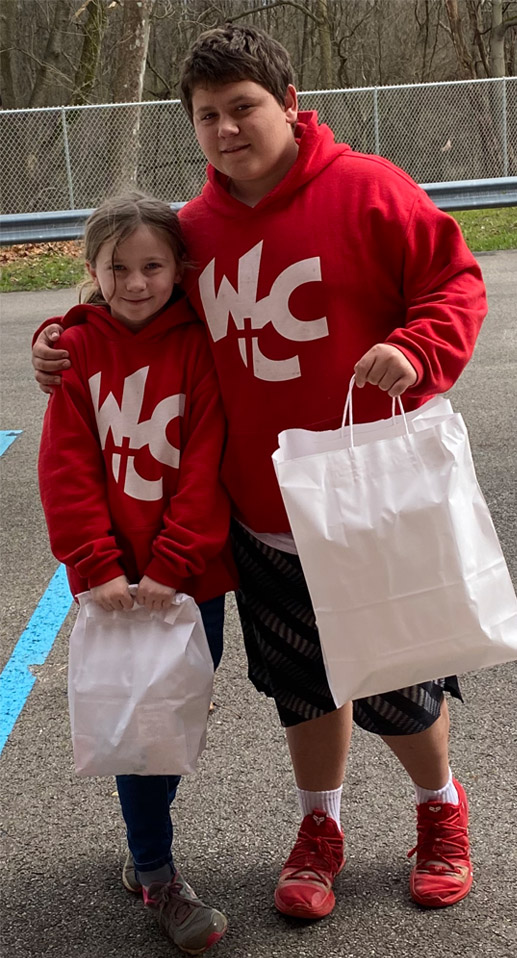 If you would like to become a partner in our ministry, we would love to have you!
Whether you would like to volunteer to work with children in our after school program, bring a work group to help with ongoing facility maintenance projects, or contribute financially, we greatly appreciate any support you are able to offer. If you would like to provide specific program materials, please contact Kim Weaver at 304-748-2353.
Mail your donations to:
Weirton Christian Center
P.O. Box 2045
Weirton, WV 26062