Four-Year Old Preschool Monday through Thursday 9 AM to 1PM
Three-Year Old Preschool Monday through Thursday 12 to 3 PM
Since Kindergarten was moved from Weirton Christian Center to the Public Schools in the late 70's, we have been offering a FREE Preschool for 4-Year Olds! In 2012, we added a second class of 3-Year -olds and today we are so excited to have a full class of each – every year, with a waiting list by fall. We offer a Hands-On Christian Curriculum that meets with State Standards. This year we are excited to be partnering with Hancock County Schools – and Weirton Elementary – to teach the same "Fundations" curriculum. We are preparing them to move forward into Kindergarten, by learning as much as possible the two years that they are with us. Each Summer, we also offer a Kindergarten Readiness Program.
The Registration fee is $50 for the Year and Applications are available under Enrollment.
Ms. Billie leads a great team of Mentors who make a difference every day with these children. They honored her recently.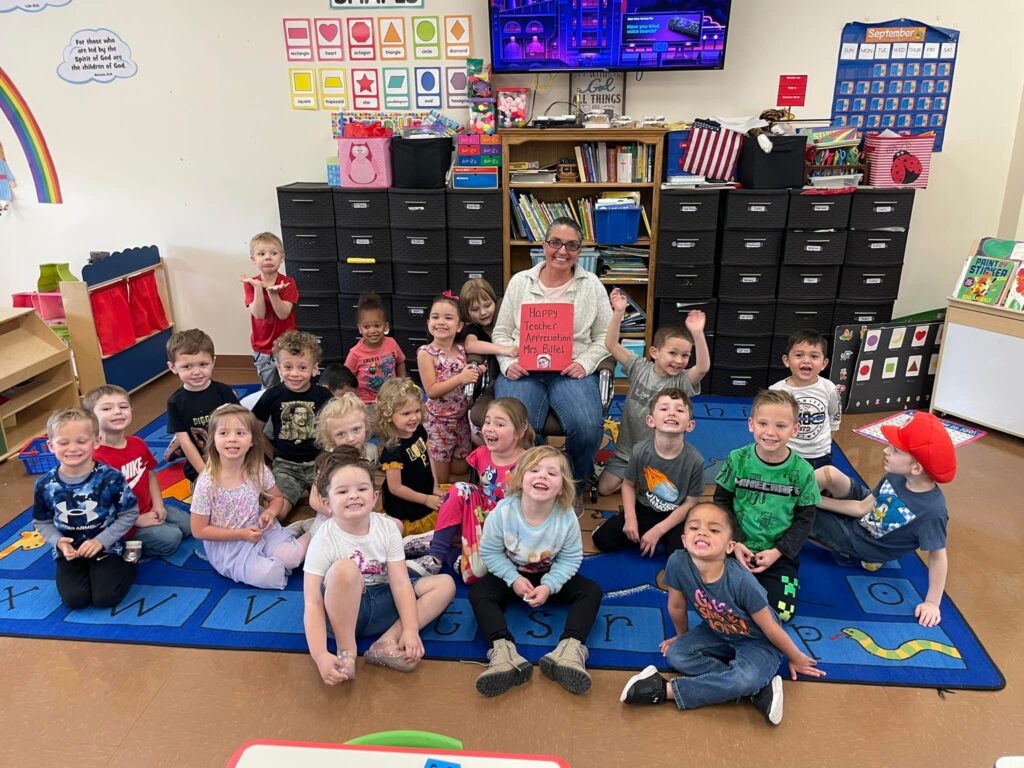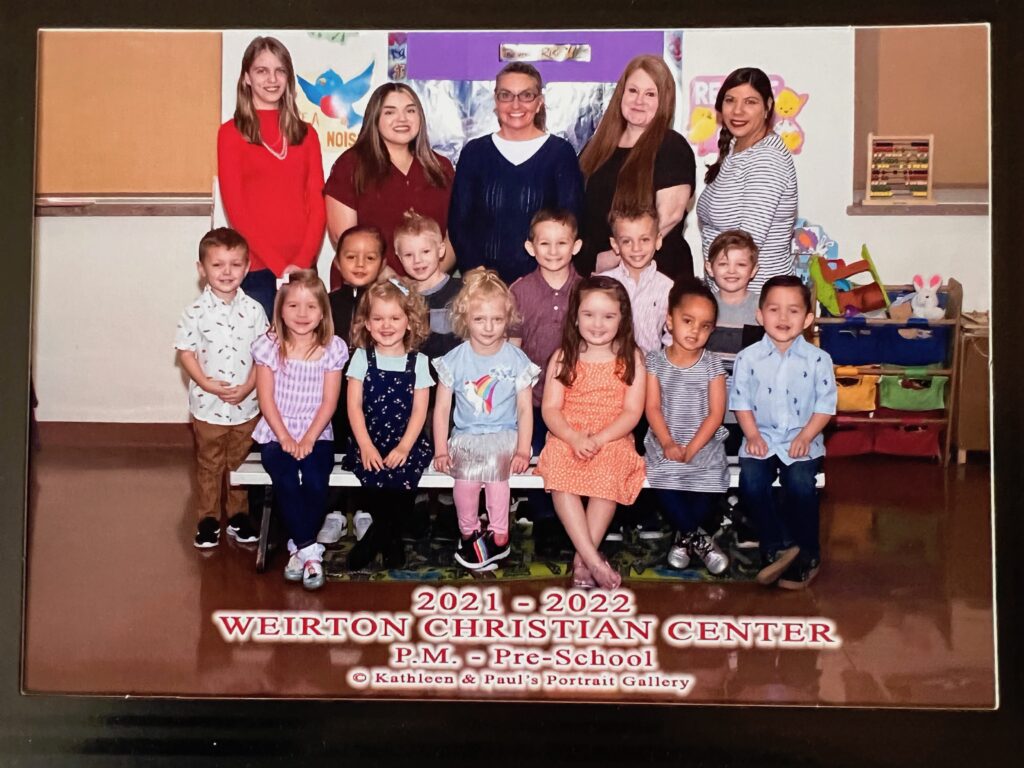 Our Teachers: Billie Jo Carroll, Dorianne Colome, Katie Parker, Jess Brown – and their "lunch lady" Jenny Matheny.