Our numbers have grown tremendously in the last nine years, going from approximately 40 children in 2006 to 277 registered in 2015 for after school, summer, and preschool programs.  
MANY THANKS TO ALL WHO HAVE CONTRIBUTED TO THIS BUILDING PROJECT!  
(If you would like to use a check, please print and mail the application below)

They need a SAFE place, ALL UNDER ONE ROOF, to:
Learn about the power the Lord can provide for their daily situations
Receive homework and access to computers, healthy snacks and dinner
Have access to clothing, shoes, hygiene kits and groceries they need
learn valuable lessons about dealing with life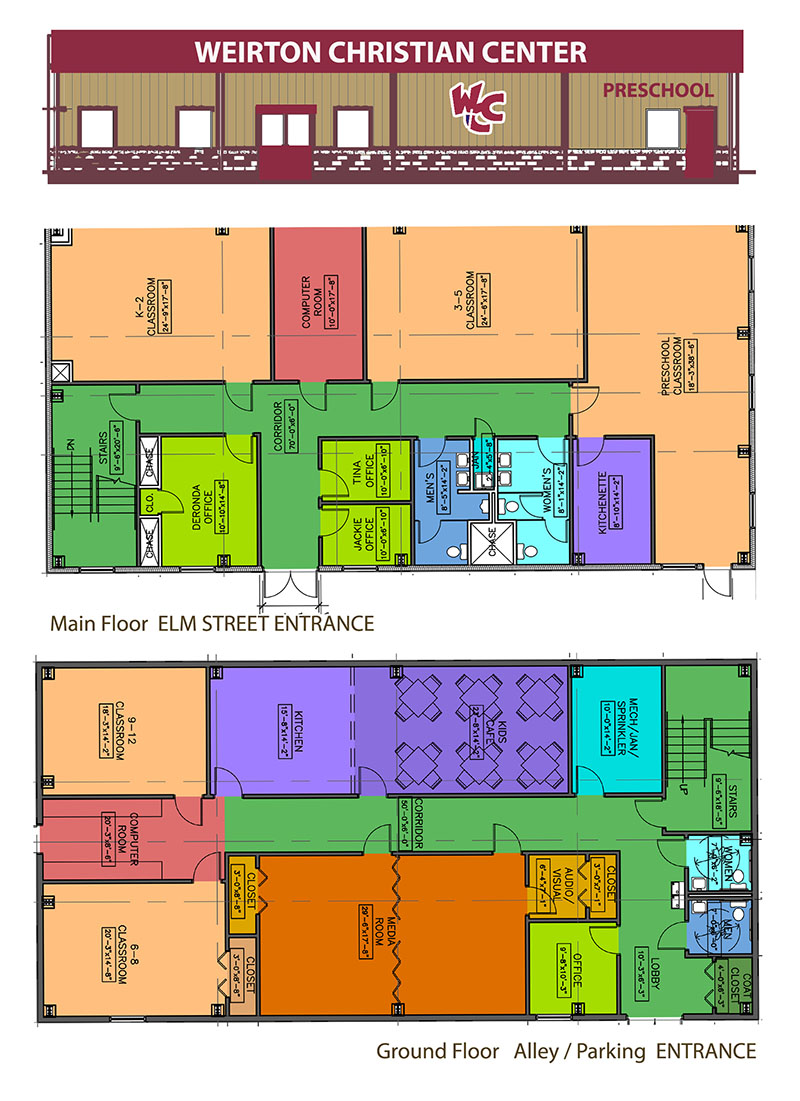 We have prayed for a new facility and explored many different directions. God has heard our prayers, and for the first time we are closer than ever to being able to build a new facility. He is orchestrating our steps and our efforts.
The Plans were developed for a two-story 40 x 80 building at our current location on Elm Street, but due to some additional expenses that were calculated into the projected budget, there is a possibility we are building elsewhere.
We have given the funds to purchase the property adjacent to the Christian Center, as well as this new property. We plan to break ground as soon as possible in order to be in our new location by the end of our 100th year!
Our matching funds of 40% up to $300,000 ARE being provided  since we are so close to meeting our original goal. (less than 5% of funding remains) However, we must be able to complete the building debt-free.  The energy efficiency of a new will help us with future sustainability.
Our West Virginia Baptist Family of churches is on board to help raise a total of about 15% of our projected total.
We need support of our friends in the community to make this vision a reality.
Donate to the Build-a-Building Campaign through PayPal